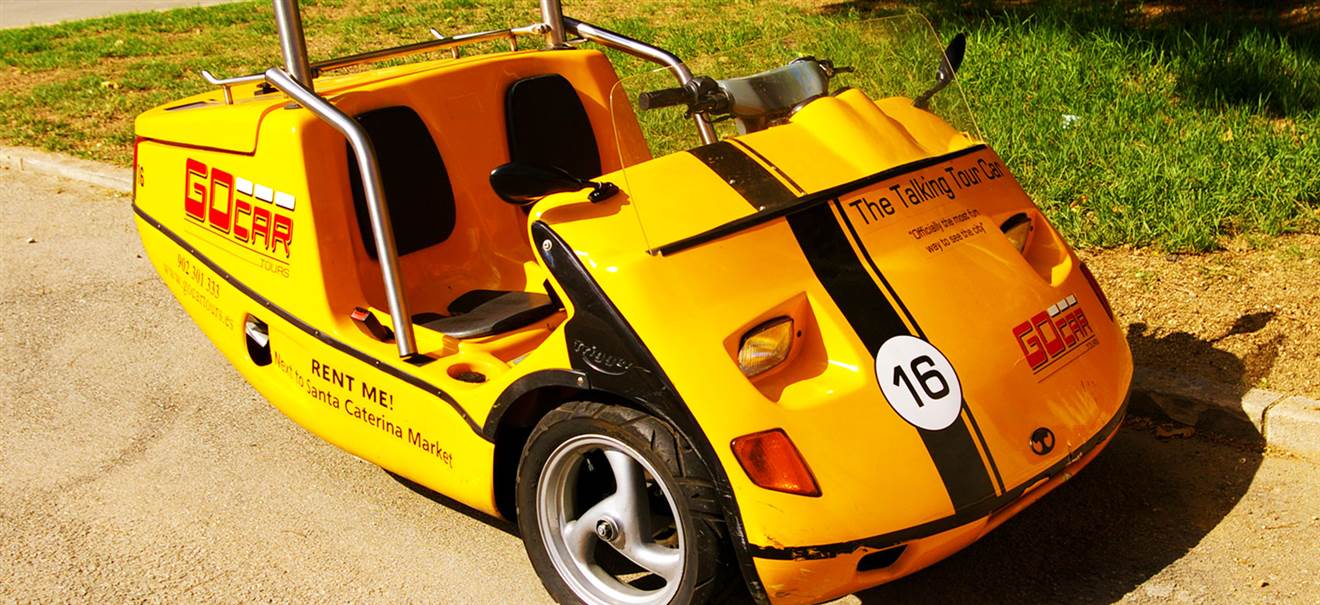 GoCar-Half Day City Tour-Lisbon & Belém
To product
Introducing an entirely new way to explore a city!
The funky yellow convertible GoCars talk to you and take you on a city tour that you'll never forget. The GoCar will crack out jokes, teach Portuguese words and even describe Lisbon as you drive. The cars have a personality and a sense of of humour, telling you stories that bring Lisbon to life. GoCar was voted one of the coolest inventions of the year by the Time Magazine. It was also voted one of the 5 best things to do in Lisbon by Turismo de Portugal.
Please Note:
Price per person. Each car must carry 2 people.
To drive: minimum 18 years old, driver's licence and 100€ deposit.
Booking is mandatory.
Tour available in Portuguese, Spanish, French and English.
Reservation requests will only be accepted if made 48h prior to service date and guaranteed after payment. For bank transfers, it's necessary to send back receipt until 48h prior to service date.
Departure dates: Daily
Departure point: Rua dos Douradores 16, Lisboa
Duration : 3h GoCar