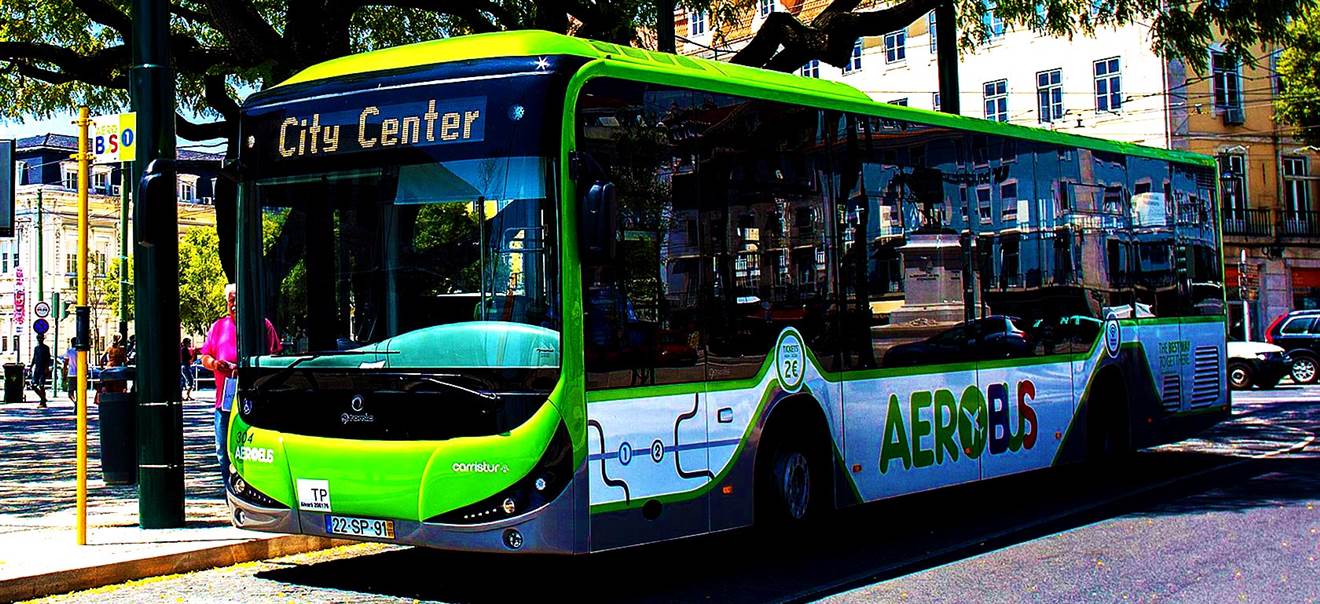 AEROBUS: Lisbon airport shuttle
To product
The Aerobus service ensures regular links between the Lisbon Airport, several central points of the city and bus and train stations. This custom service is composed of dedicated and helpful staff and stops at the main hotels.
Enjoy the ride! Use the special baggage compartment inside the bus and let yourself be driven to your hotel.
Aerobus ensures accessibility for passengers with reduced mobility.
Choose the best line for you:
Line 1: 
Aeroporto - Estação de Entrecampos - Campo Pequeno - Picoas - Mq. Pombal - Av. Liberdade
 - Restauradores - Rossio -  Pç. Comercio - Cais do Sodré
Airport - 8:00am to 9:00pm every 20 minutes
Line 2:
Aeroporto - Sete Rios
Departures from Lisbon Airport: : 8am / 9am / 10am / 11am / 12pm / 1pm / 2pm / 3pm / 4pm / 5pm / 6pm / 7pm
Departures from Sete Rios: 8:30am / 9:30am / 10:30am / 11:30am / 12:30pm / 1:30pm / 2:30pm / 3:30pm / 4:30pm / 5:30pm / 6:30pm / 7:30pm
Notes:
Single Ticket (24h): valid on both lines of the Aerobus service.
Return Ticket (2x24h): each validation valid for 24 hours on both Aerobus lines.